Animal Loves of My Life
by Gianni Menichetti
Gianni's new book will be out soon, and available from Small Press Distribution.
Having known many of the beings described in this book, it was especially fun to work on this with Gianni, and it was wonderful to work with Jacqueline Spadaro, who designed the book and its pretty cover. The cover photo of Foxy was taken by Vali Myers, and the book itself is full of beautiful illustrations. More information coming soon!
---
In 2015 my novel, Stink, was published by the Folio Club. I wrote Stink in 1995 (!) and it sat like a time capsule in the closet for all that time. The story takes place in a decrepit and atmospheric neighborhood not unlike what Coney Island was like a few decades ago, but it's really a composite of several American cities I knew at the time, including Seattle and Baltimore. Much of the detail I put into it was based on things that are gone now, which is part of what I hope will make it fun to read.
---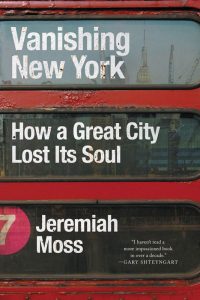 It was a privilege to serve as a manuscript editor for the book Vanishing New York, How a Great City Lost Its Soul. This is a subject matter close to my heart. Congrats to my friend Jeremiah Moss!
---
More projects
I wrote something for this tribute to Ira Cohen
An article in The Paris Review about artists Regina Bartkoff and Helen Oliver
A guest post on Jeremiah's Vanishing New York about Joey Arias.
Several articles and essays in the magazine Le Bathyscaphe