Projects Past & Present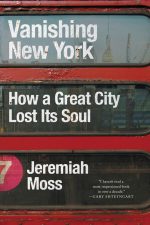 It was a privilege to serve as a manuscript editor for the book Vanishing New York, How a Great City Lost Its Soul. This is a subject matter close to my heart. Congrats to my friend Jeremiah Moss!
---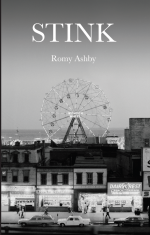 In 2015 my novel, Stink, was published by the Folio Club. I wrote Stink twenty years ago (!) and it sat like a time capsule in the closet for all that time. The story takes place in a decrepit and atmospheric neighborhood not unlike what Coney Island was like a few decades ago, but it's really a composite of several American cities I knew at the time, including Seattle and Baltimore. Much of the detail I put into it was based on things that are gone now, which is part of what I hope will make it fun to read.
---
Indra Tamang's memoir is finished and has found a good home with Turtle Point Press. Publishing details to come. Indra and I will also be publishing a manuscript of writings by Charles Henri Ford in the not too distant future. More on that soon.
---
An update on Charles Schick and Regina Bartkoff: In 2012 I had the privilege to work as assistant director on their beautiful little production of Tennessee Williams's In the Bar of a Tokyo Hotel at the 292 Theatre, reviewed here in Back Stage. In 2016 they took the play, this time directed by the incomparable Everett Quinton, to the Tennessee Williams festival in Provincetown. Since then they have hosted numerous art shows in the gallery at 292, and a new web site will be coming soon to showcase their own works and provide an easy way to sell their work.
---
Links
simanmediaworks.com/strays.htm